"SNEAK PREVIEW" HOLD ON TO YOUR SEAT....BECAUSE HERE IS JUST SOME OF THE POWERFUL FEATURES THAT ARE COMING
RESOURCE MANAGEMENT
Wouldn't it be great to be able to know how much warehouse labor you need to process orders for the next day, next week, next month that are in the system? With APT RESOURCE MANAGEMENT you will now be able to select a number of orders by date or by choice and get an immediate report as to how many hours of labor you require to complete your shipping and receiving needs.

Now be able to know exactly what your labor requirements are with a touch of a button.. Finally, a tool that will provide you with detailed intelligence on resource management that can save you large of amounts of money TODAY.
SALES TAX PER LINE ITEM
AP Version 9 allows you the capability to identify specific taxes that apply on a per product and line item basis. This is extremely helpful if you are selling mix products in a single invoice which carry different tax rules. This feature has been extended throughout the APT program and can be used with APT POS.
SERVICE ITEMS
Now with APT you can create non-inventory items so that you can create your invoices or complete your bills all within APT. You can add as many service items as you need. For example if you are selling a product that requires installation you can now enter in the service item installation and charge accordingly.
LANDED COSTS FREIGHT MANAGEMENT
This is a Game Changer. You will now have the capability to determine landed costs and bill same or third party vendor. Create service items, i.e. freight, storage. Receive goods and on pending bill you can specify services, allows tracking individual fees. This is a profound feature that will give you the ability to determine your landed cost of any product at any stage in VPO process. The "service" items such as freight, duties etc. will be exported as Accounts Payable directly into QuickBooks.

SKU AVITIVITY VIEW DASHBOARD
APT understands the need for easy intelligence access. This feature will be able to view any product with a drill down or a pop up dashboard that will detail any outstanding activities associated with the product such as CPO and VPO, Returns etc. that are in process (and at which stage they are in). You will no longer have to view multiple pages to get a total picture of what is going on with a specific SKU. Now you you will have all information at your fingertips with the ability to edit on-the-go.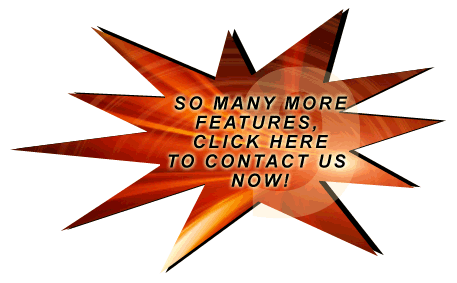 ... And other great new features will include
ENHANCED CYCLE COUNTS
ENHANCED PICKING LOCATION FUNCTIONALITY
CUSTOMER / VENDOR MANAGEMENT DASHBOARD
DRILL DOWN ENHANCEMENT
BATCH INVOICE EMAIL
PRINT A CONSOLIDATED INVOICE
DIRECT VENDOR BILL
....AND THERE IS SO MUCH MORE....
APT POINT OF SALE:
Along with the release of Version 9 we are releasing the " NEW"APT Point of Sale. Now all the great features that are available in the most powerful inventory control technology is available at the store counter. APT Point of sale comes complete with a touch screen built in computer in one attractive casing that sits on top of a cash drawer. Also included is a scanner and thermal printer. The APT Point of Sale connects directly to the data of your APT central server in the same office or across the world. STARTNG FROM $5,000 per station, the APT Point of sale is very attractive and competitive and is available NOW.
APT IS TAKING YOU TO THE CLOUD!
We recognize that doing business today is about connections to your business processes over the Web. APT already offers a suite of web services including B2C, B2B and Sales Rep Portal. With the release of Version 9 we are excited to announce our redevelopment and enhancement of web services. New designs and functionality will be available for your consumer and business shopping carts. Our sales Rep web services are being renovated to represent a full mobile on-the-go doing business web application called "APT MOBILE SALES FORCE".
APT recognizes you may be using other third party applications and with this in mind we will be releasing the "APT WEB CONNECTOR" allowing you to interconnect with other third party web based technology applications.
Find out more about these and more of the features soon to be available on AP V.9